GC KingdomKatz MiLady Chocolate Drop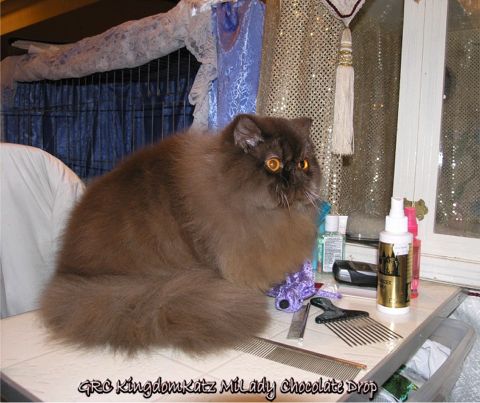 Chocolate Drops open show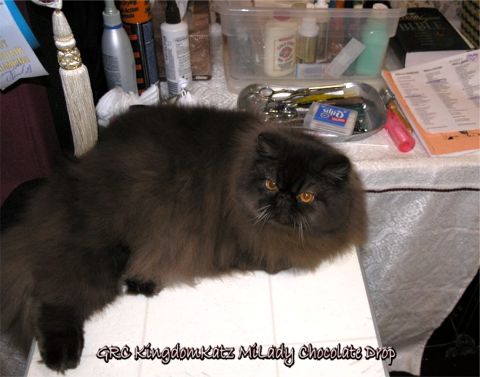 Chocolate Drops first show as a Champion - she's a BIG girl now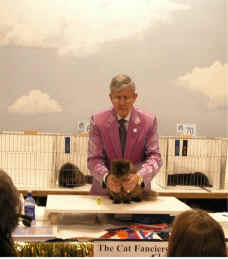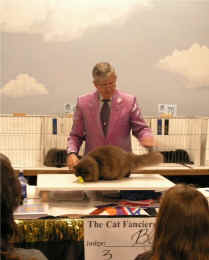 Chocolate Drop at 7 months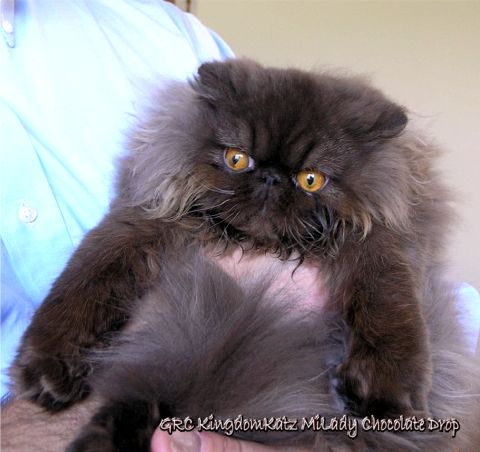 Pretty little Chocolate Drop wasn't so little anymore! She was also one of the messiest fur-babies I've ever had! We had to put this baby on a water bottle and a small enough food dish that she could not lay her head in it! It's a good thing she is so beautiful!! We truly love her!
Can you believe this tiny kitten is Chocolate Drop?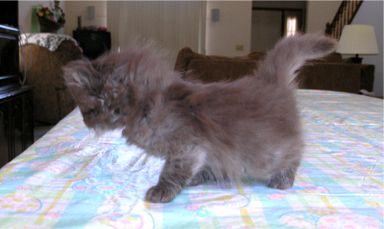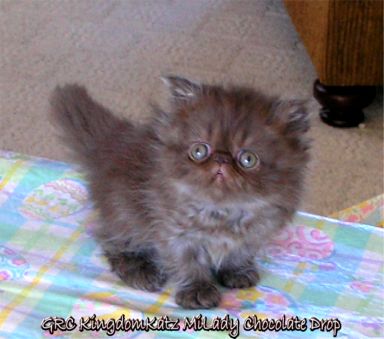 She was the tiniest baby!! What I thought was a "runt" turned out to be our gorgeous 9lb Chocolate Drop!